My last preschool storytime (outside of specials)–possibly for a long while. If we keep with our proposed schedule for the fall and spring, other than those Saturday programs, I won't be doing these again. This was such a fun age range. (I think I say that about all of them!)
For me, a benefit of COVID has been being able to really dig into storytimes for different ages. When I started as a youth librarian, I had very little storytime experience, and I essentially served as a substitute. I was tossed head first into Baby Storytime, which I made my own. I substituted for other ages, but I often just repeated the same program because I saw the kids so infrequently. Now that I've really been working with each age range, I can see the improvement across all of my storytimes, plus I have more awareness of what is appropriate for each age range.
One thing I didn't get to explore as much as I wanted these last few weeks is diverse musicians. I am still working on this project, but as happens, especially now, deadlines keep trumping projects like these. I have been chipping away, however. I have a great lists of artists and CDs, and I am working on the listening. More soon!
More Preschool Storytime Content:
Preschool Storytime Intro Song & Rhyme
Early Literacy Tip: Talking & Reading
When sharing a story together, take a look at the book cover. Have your child predict what the book might be about. Read them the title and see if that changes their thoughts. Take a look at the pictures inside, and see what they think.
Book: King of Kindergarten by Derrick Barnes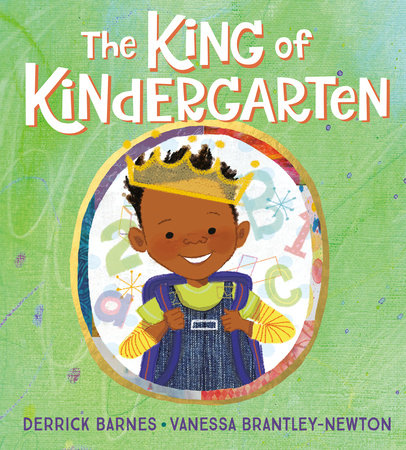 Song: Wiggledy-Woo by Mr. Eric & Mr. Michael
(No video, as we don't need a permanent record of me dancing to this.)
Fingerplay: Five Little Caterpillars
— Discover more Fingerplays. —
Book Retelling: Goodnight Moon
— Discover more Book Retellings. —
Action Rhyme: Mix a Pancake
Flannel: We're Going on a Bug Hunt
— Discover more Flannel & Magnet Activities. —
Closing Song: Elmo Slide by Sesame Street