My last preschool storytime (outside of specials)–possibly for a long while. If we keep with our proposed schedule for the fall and spring, other than those Saturday programs, I won't be doing these again. This was such a fun age range. (I think I say that about all of them!)
For me, a benefit of COVID has been being able to really dig into storytimes for different ages. When I started as a youth librarian, I had very little storytime experience, and I essentially served as a substitute. I was tossed head first into Baby Storytime, which I made my own. I substituted for other ages, but I often just repeated the same program because I saw the kids so infrequently. Now that I've really been working with each age range, I can see the improvement across all of my storytimes, plus I have more awareness of what is appropriate for each age range.
One thing I didn't get to explore as much as I wanted these last few weeks is diverse musicians. I am still working on this project, but as happens, especially now, deadlines keep trumping projects like these. I have been chipping away, however. I have a great lists of artists and CDs, and I am working on the listening. More soon!
Background: While my library is closed during the COVID pandemic, we are hosting five virtual storytimes a week, livestreamed through our Facebook page. While those livestreams are deleted soon after they are complete, we are also making YouTube clips of select elements of our storytimes that our patrons can view anytime they would like–and that I can share with all of you!
Find additional content at the links below:
Preschool Storytime Intro Song & Rhyme
Early Literacy Tip: Talking & Reading
When sharing a story together, take a look at the book cover. Have your child predict what the book might be about. Read them the title and see if that changes their thoughts. Take a look at the pictures inside, and see what they think.
Book: King of Kindergarten by Derrick Barnes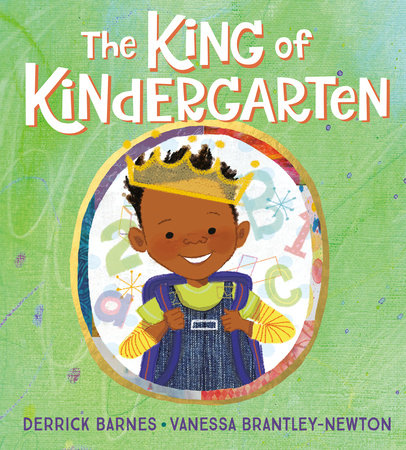 Song: Wiggledy-Woo by Mr. Eric & Mr. Michael
(No video, as we don't need a permanent record of me dancing to this.)
Fingerplay: Five Little Caterpillars
Book Retelling: Goodnight Moon
Action Rhyme: Mix a Pancake
Flannel: We're Going on a Bug Hunt
Closing Song: Elmo Slide by Sesame Street